The glow of Audi RS e-tron GT 
The official premiere in Bulgaria of the newest and most attractive representative of the e-tron family – Audi RS e-tron GT, in front of an audience of specially selected guests and ambassadors of the brand. Their first contact with the model had been accompanied by experiences in sync with the image and character of this fantastic machine. We had created a special experience that challenged the senses by combining design, taste, style and communication.
We have turned every detail of the decoration into a tool that sends a message and evokes an experience. We have created a space, a special atmosphere, mood and theme that would go far beyond the particular occasion.
Design, taste, style and atmosphere went together in perfect syncrony with the presentation of the automobile, and all the attributes and accessories of this dinner we have turned into tools that convey messages related to the character, spirit and image of the Audi RS e-tron GT.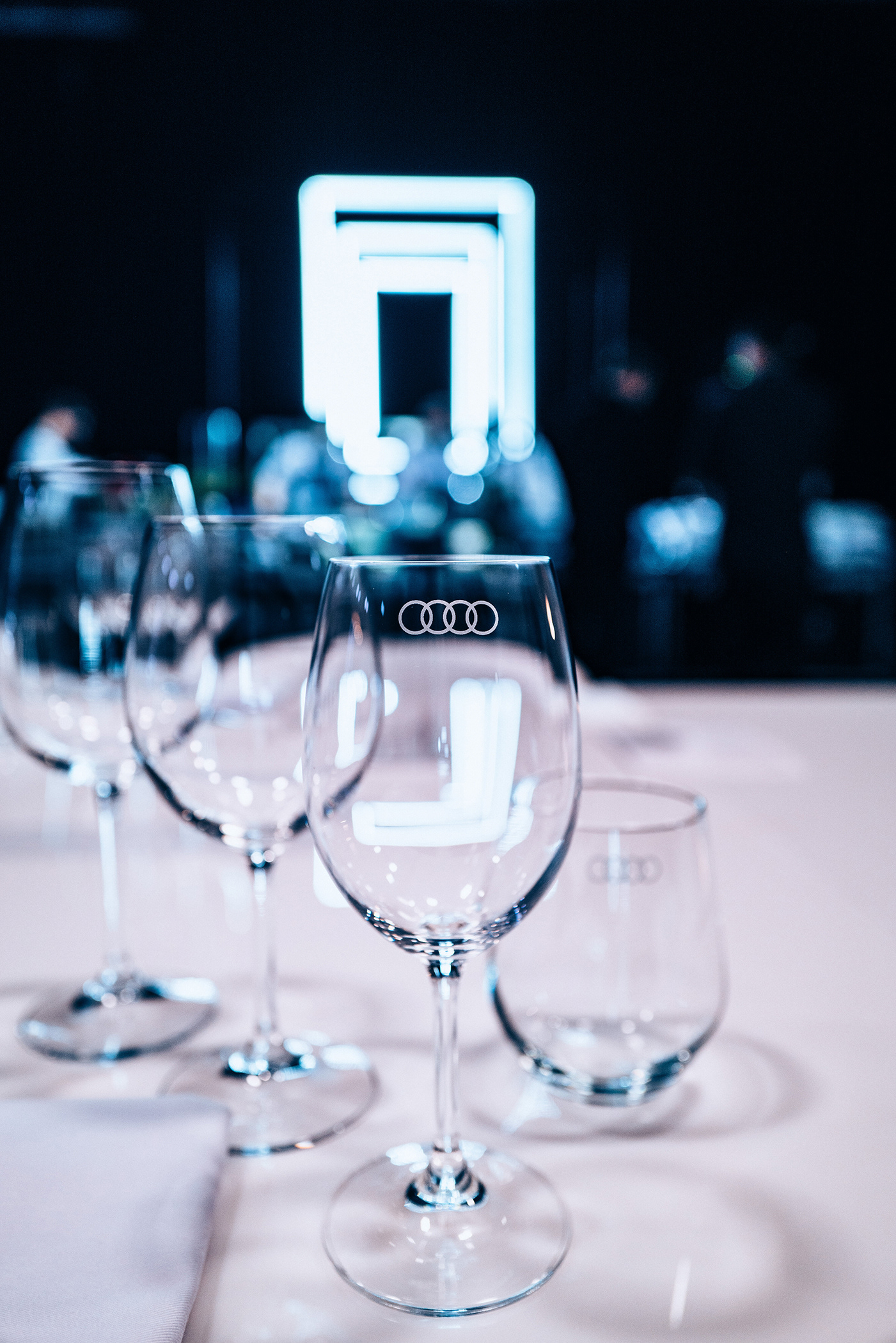 Awards & Recognition: 

​​​​​​​
Silver Award 
| AD BLACK SEA International Advertising Festival 2022 | Design & Branding | Spatial
Shortlist 
| Lisbon International Advertising Festival 2022 | Events | Indoor Events