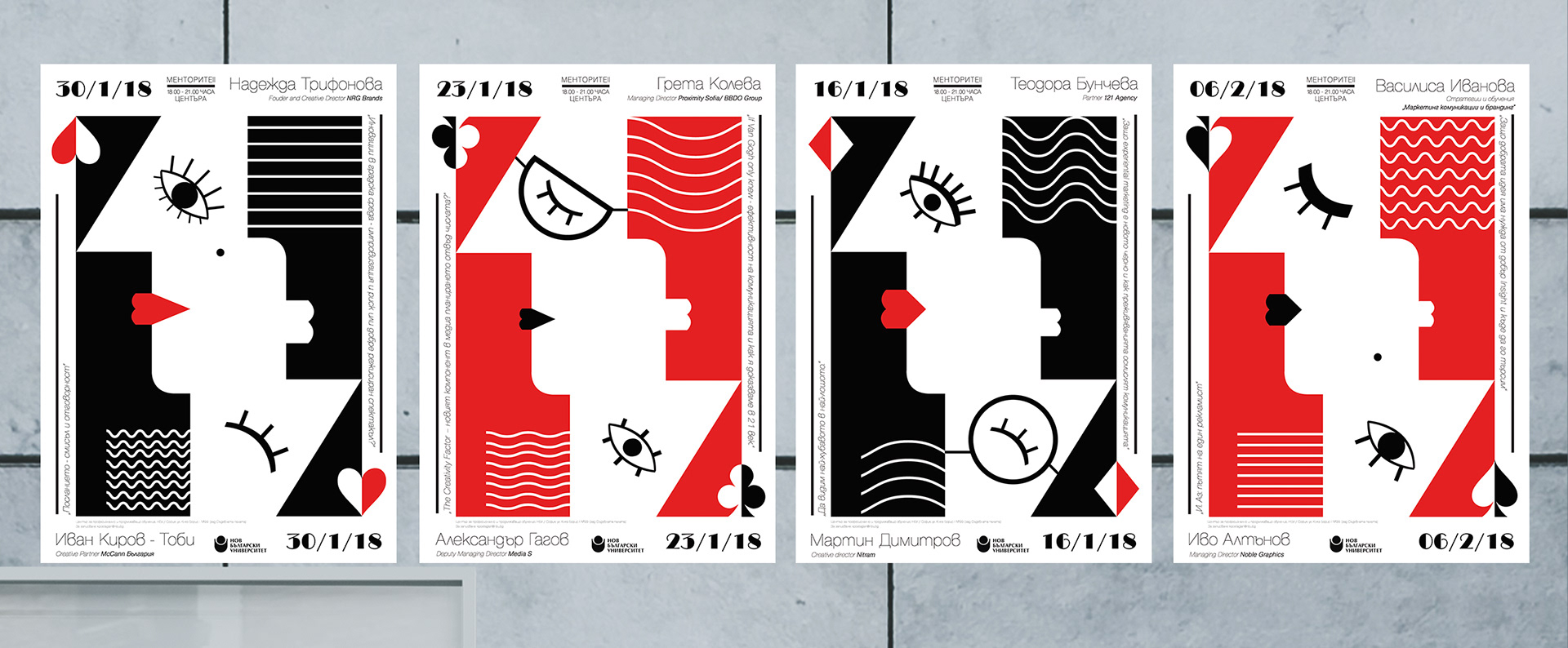 CLIENT: NEW BULGARIAN UNIVERSITY
POSTER SERIES
New Bulgarian University is one of the biggest higher education institutions in Bulgaria. In parallel with the curriculum, there is a various selection of free lectures, part of a Mentor Program, complementing the educational process.
BRIEF:
To promote the Mentor Program, developed for the Marketing and Advertising Department. The goal of the program is to meet students with active and recognised professionals working in the field.
CREATIVE IDEA:
In a game format each pair of lecturers gives two different solutions to the same problem.
EXECUTION:
Each poster presents the pair of lecturers as their stylised portraits like the two faces of a playing card.
RESULTS:
Only through 4 sessions, the Mentor Program gained great popularity among students and required a further one. During the school year 2018 - 2019 it will be a part of the curriculum of the Marketing and Advertising Department.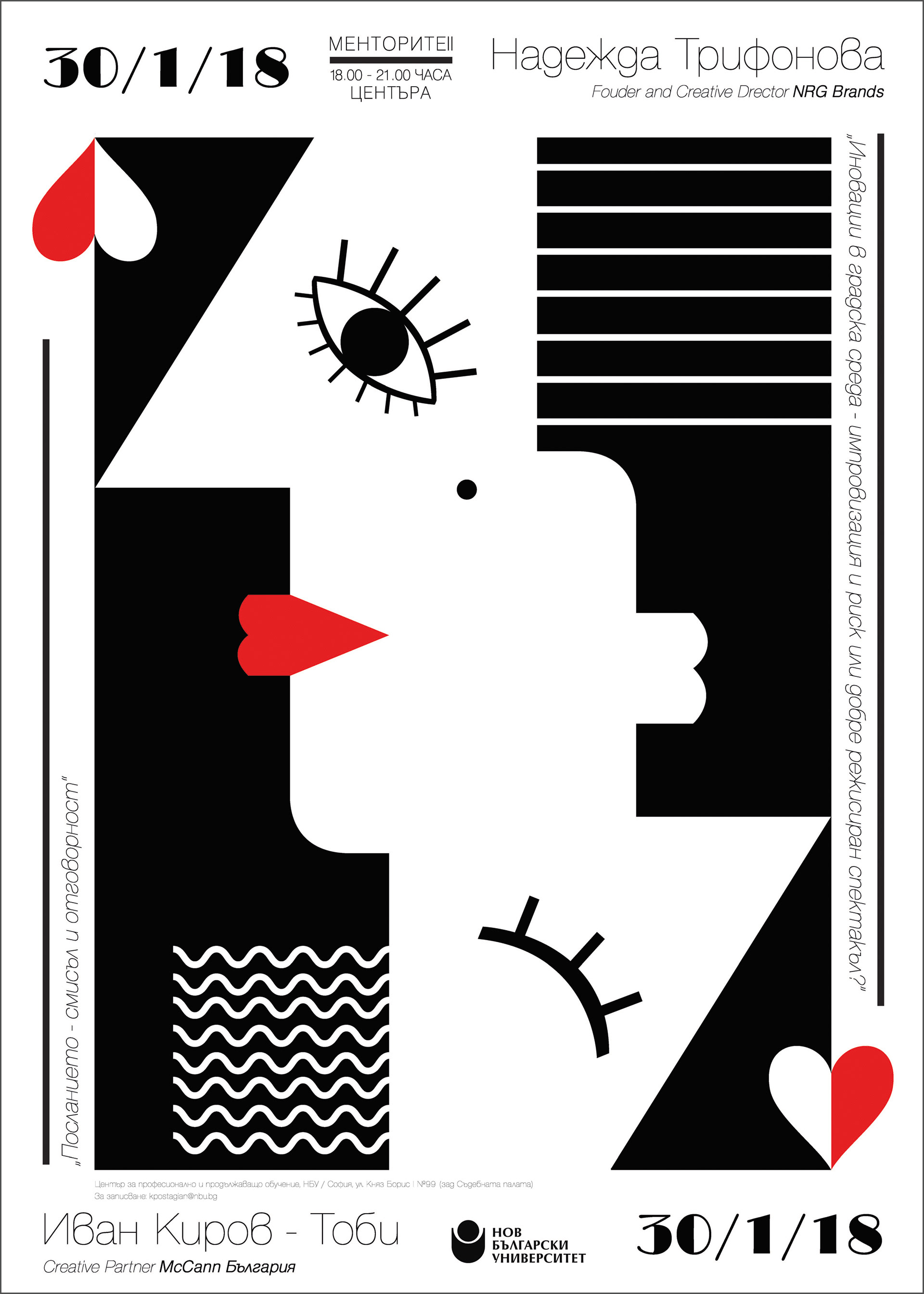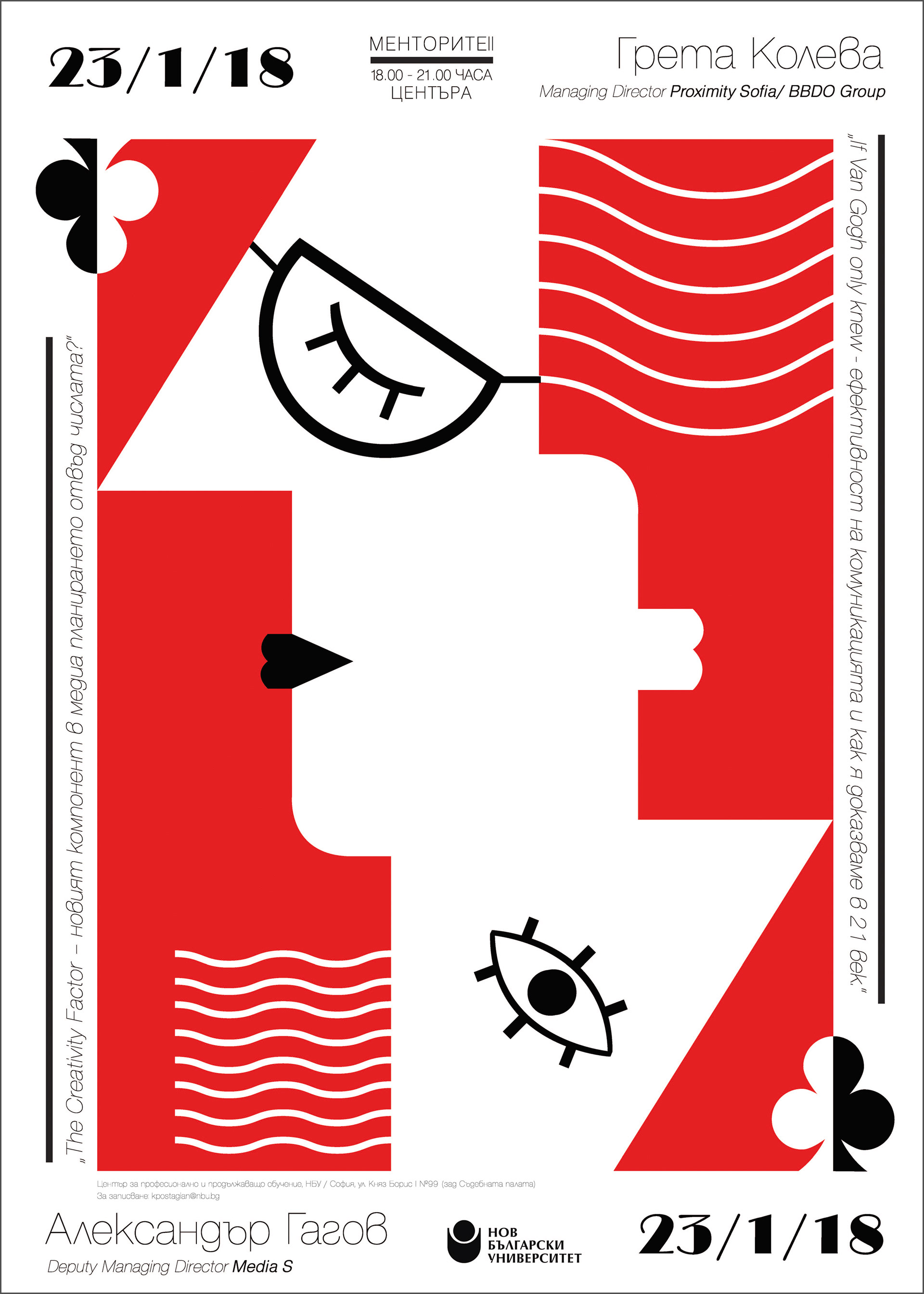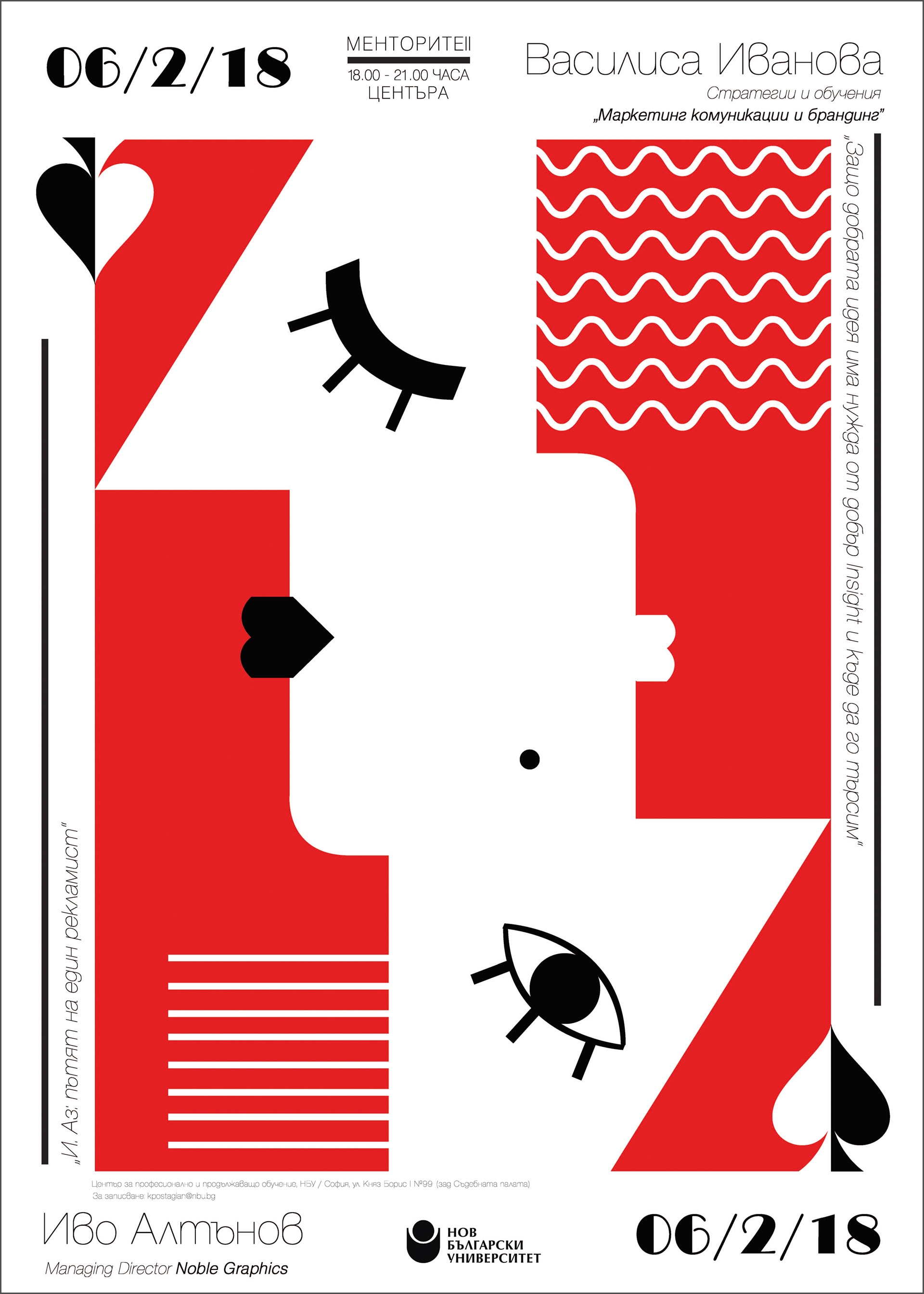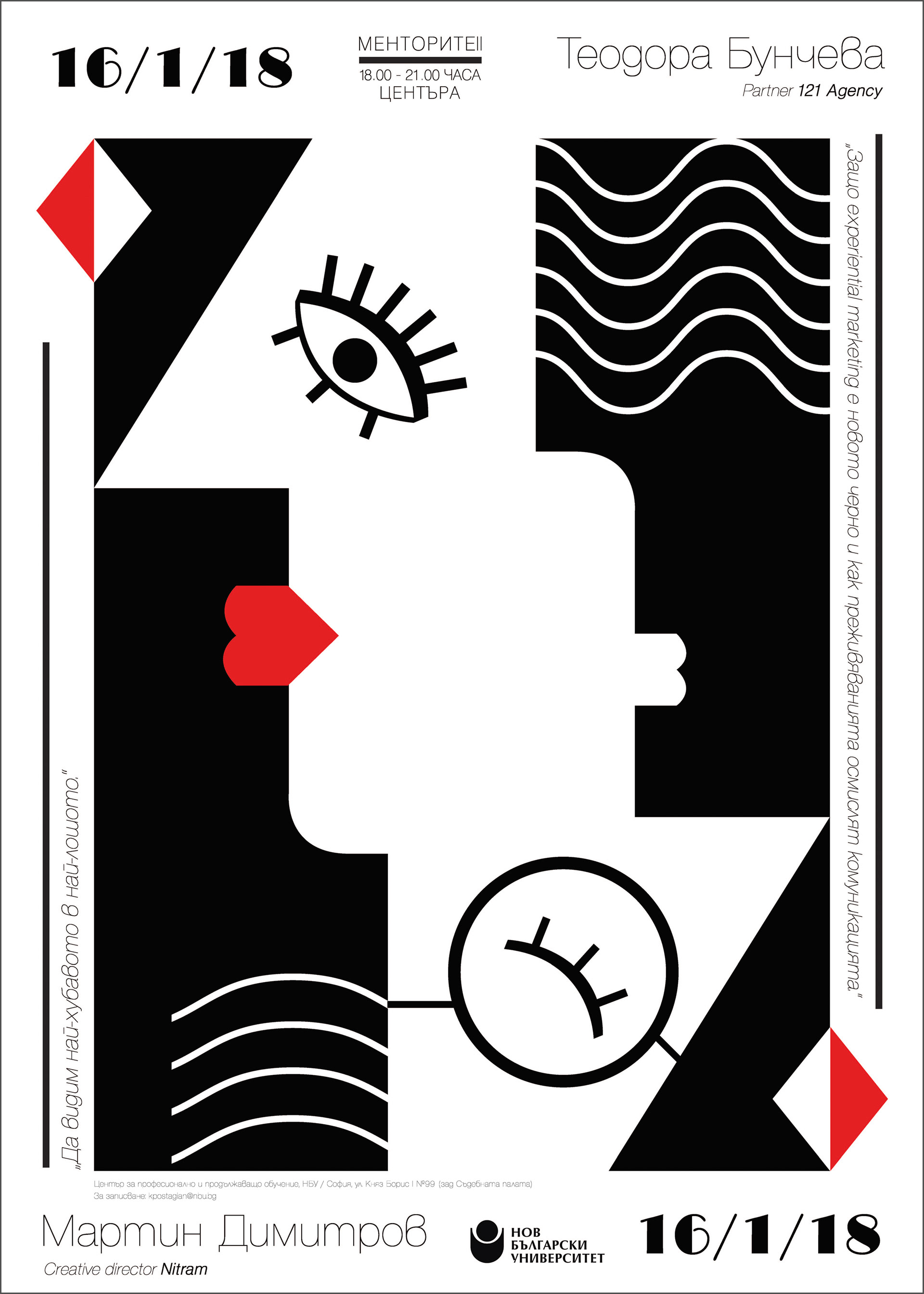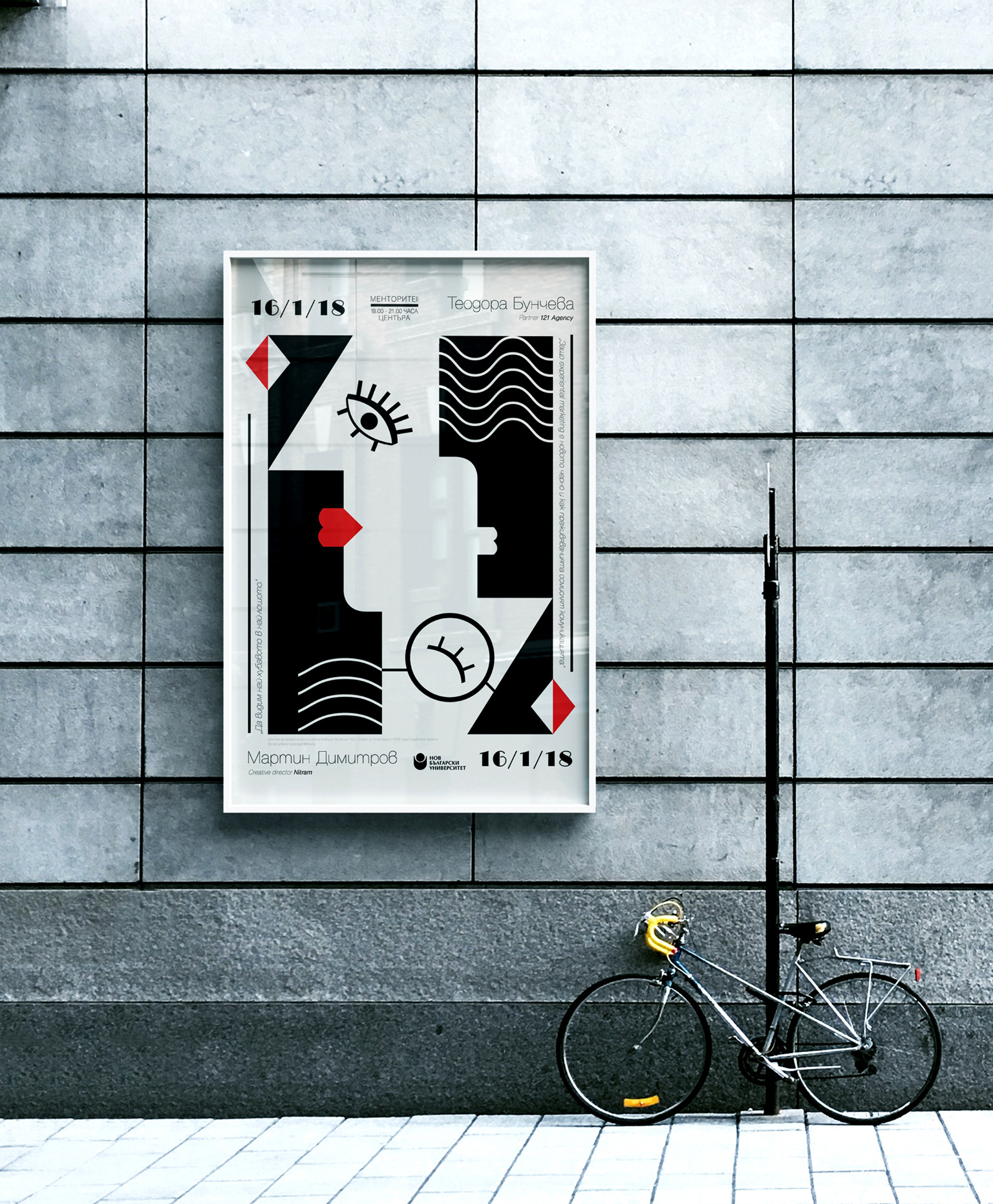 Silver Award
| FARA 2018 | Art Direction |
Silver Award
| FARA 2018 | Print Advertising | Indoor Advertising |
Finalist
| AD BLACK SEA I International Advertising Festival 2018 | Out of Home Craft | Art Direction |